Pledge: Naughty Sorority Girls - Final uncen 2020 English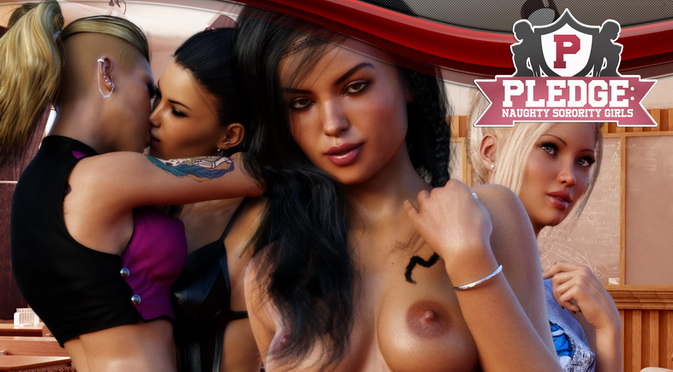 Description:
PLEDGE is a relationship simulator where you manage your time in order to not only boost your personal stats but also interact with other characters. You got 30 days to achieve your goals and it's up to you which path you'll choose. For instance, you may focus on your sweet boyfriend and spend all your time with him, getting access to spicy interactions with him or... try to discover something different and hang out with your female roommate and test if you're into girls. But that's only a beginning.
Installation
Since there are 3366 files in the game directory, which did not allow creating a torrent file less than 250KB in size (even with the "Part size: 32 MB" parameter, the torrent file size was 315KB), it was decided to pack the game into an archive.
Unpack the archive to a place convenient for you and run Pledge Extra credit.exe
The game folder contains a folder with cheats "Cheat" and a passage file "Walkthrough_Pledge".
Genre: ADV, 3DCG, Animation, Anal, Cheating, Exhibitionism, Female Domination, Group, Handjob, Interracial, Lesbian, Male Domination, Masturbation
Censorship: uncen
Platform: PC/ WindowsXP / WindowsVista / Windows7 / Windows8
Language: eng
System requirements:
OS: Windows 7/8/10 \ CPU: Pentium IV 1.8GHz \ RAM: 2Gb \ Video: nVidia 400 \ DirextX: DX9 \ HDD: ~ 3.30 GB
Publication date 2020-12-05
Language: English
Size: 3.28 GB
---
DOWNLOAD - hotlink.cc
---
3DCG
,
Animation
,
Anal
,
Cheating
,
Exhibitionism
,
Female Domination
,
Group
,
Handjob
,
Interracial
,
Lesbian
,
Male Domination